Active Knowledge Modelling (AKM)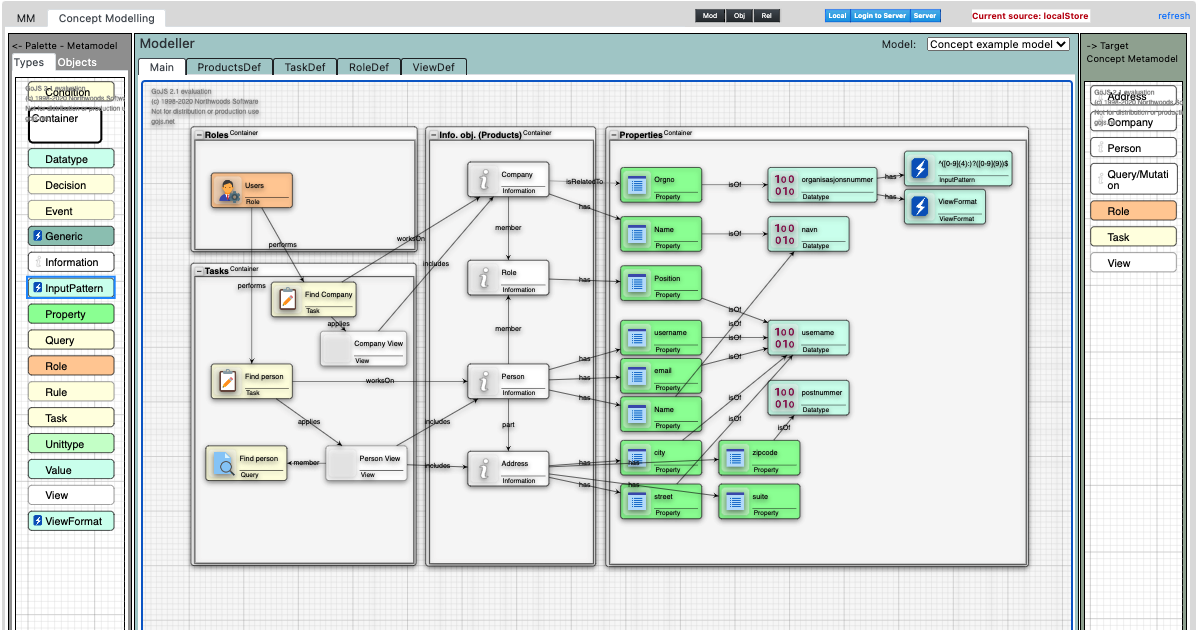 is an innovative way to capture and use enterprise knowledge from practical work.
AKM models have positive effects on cyclic design and operations, productivity, safety, reuse, collaboration and learning.
AKM has matured for more than a decade. Modern open-source web technology has now reached a technical level that enables cost efficient large scale usage.
The AKM novelty comes from how relationships between roles, tasks and information are captured and presented to the users in the form of interactive and visual workspaces that support collaboration between roles in a distributed work environment. The effects from deploying AKM based solutions are many. Firstly roles and their workspaces can be designed to share critical views securing a shared situational awareness. I.e. supporting design parameter balancing, and that task execution is in line with applicable regulations and policies. Secondly, task execution might create new tasks for other roles, and as such AKM makes collaboration more transparent, effective and precise, with direct impact on safety and security.